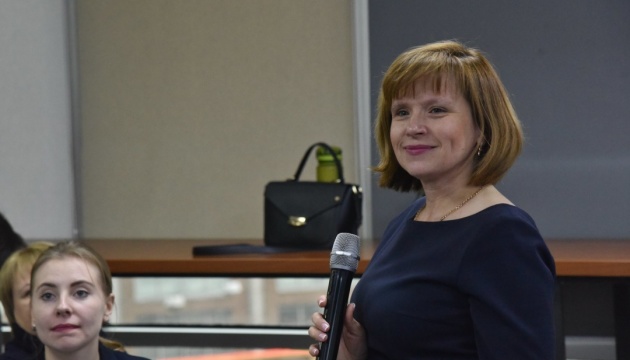 Cabinet appoints acting education minister
Liubomyra Mandziy has been appointed as Acting Education and Science Minister of Ukraine.
The corresponding decision was made at the Cabinet's meeting on Wednesday, the press service of the Ministry of Education and Science reports.
"It's a huge responsibility. Due to the coronavirus pandemic and nationwide quarantine, the Ministry faces many urgent challenges and problems. And most importantly, we do not have time for slow decisions: we need to react here and now, to make decisions related to the end of the academic year, to conduct university admission process and address many more other issues," Mandziy said.
Liubomyra Mandziy was born on May 10, 1973 in the village of Opaka of Drohobych district in Lviv region.
In 2001-2016, she worked at the Political Science Department of the Philosophy Faculty at the Ivan Franko National University of Lviv.
In 2016-2019, Mandziy worked as the Director of the Education and Science Department of the Lviv Regional State Administration.
On September 11, 2019, Liubomyra Mandziy was appointed as the Deputy Minister of Education and Science of Ukraine.
ol