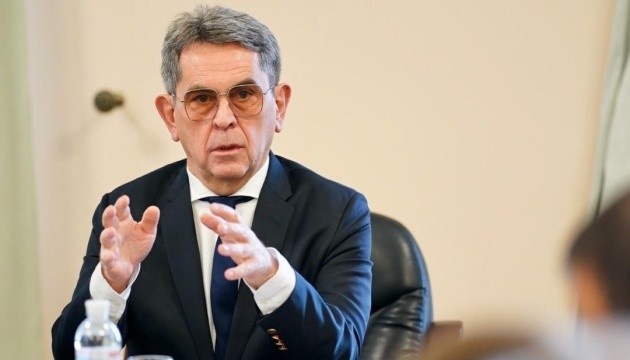 Health Minister Yemets becomes member of state commission on emergencies
Health Minister Ilya Yemets has been appointed a new member of the State Commission on Technogenic and Environmental Safety and Emergency Situations.
The relevant decision was approved at an extraordinary meeting of the Cabinet of Ministers on March 25, the Health Ministry reported.
"One of the main tasks of the State Commission is to coordinate the activities of central and local executive government bodies related to the provision of technogenic and environmental safety, protection of the population and territories from the consequences of emergency situations, measures to counteract terrorism activities and military threat, prevention of emergency situations and response to them," reads the statement.
The State Commission is headed by Prime Minister Denys Shmyhal. Members of the State Commission are the minister for communities and territories development (first deputy chairman of the State Commission), the interior minister (deputy chairman of the State Commission), the head of the State Emergency Service (deputy chairman of the State Commission), the minister of the Cabinet of Ministers, the defense minister, the foreign minister, the finance minister, the infrastructure minister, the justice minister, the minister of energy and environmental protection, the science and education minister, the social policy minister, as well as heads of law enforcement agencies.