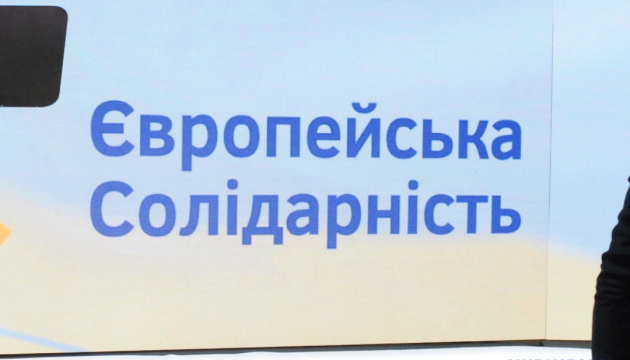 Zelensky should reveal details of visit to Oman – European Solidarity
Ukrainian President Volodymyr Zelensky should personally and immediately disclose to the public all the details of his visit to Oman, the European Solidarity party has said in a statement published on its Facebook page.
"Volodymyr Zelensky should immediately disclose to the Ukrainian society all the details of his secret visit to Oman. [...] Ukrainians and our international partners demand a sincere answer to the growing number of questions, which is especially important on the eve of Mr. Zelensky's visit to the Munich Security Conference," the statement reads.
According to the report, if the information on the visit to Oman will continue to be "encrypted," European Solidarity will require the creation of a respective interim investigative commission in the Verkhovna Rada.
"We very much hope that Volodymyr Zelensky will be able to reasonably refute the suspicion in a secret meeting with a confidant of the head of the aggressor country, the long-time chairman of the FSB and the secretary of the Russian Security Council, as well as to explain on what basis they use common charter flights," the party said.
The party added that Ukrainian citizens should hear the truth about the visit to Oman and the reasons for the delay in the head of state returning to Ukraine after the crash of a Ukrainian passenger jet in Iran.
The Office of the President of Ukraine reported on January 5 that Zelensky, together with his family, had arrived in Oman on a flight using his own funds. The trip was reported to have been private.
On February 13, journalists of the Skhemy (Schemes) program claimed that according to information from online aircraft tracking services, a private plane on which Zelensky returned from Oman's capital, Muscat, to Kyiv on January 8 had allegedly arrived in Oman from Moscow. According to journalists, Secretary of the Russian Security Council Nikolai Patrushev arrived on that plane.
In this regard, Head of the Office of the President Andriy Yermak stated that the journalistic investigation has no objective statement and is not supported by facts.
Ukrainian presidential spokesperson Iuliia Mendel said that Zelensky had never met or talked to Patrushev.
op