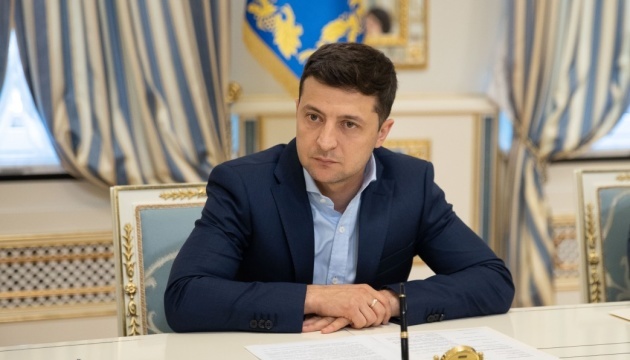 Zelensky: We are ready for ratings going down due to unpopular reforms
President of Ukraine Volodymyr Zelensky declares that if the implementation of necessary reforms requires ratings going down, the authorities are ready to take this step.
"We started with high ratings, but the most important thing is that we don't mind those ratings going down if that's the effect of taking hard but right decisions," Zelensky said in an interview with Newsweek.
According to him, the main task of the incumbent authorities is to transform Ukraine into a country with successful economy. "With our great team, we want to open the country – to open up for business. In the end, it is a selfish goal; we want to make Ukraine work for us and for our children. We want to live here, so we need a good investment climate. I don't want to send money to other countries, so it has to be profitable to live and work in Ukraine. That's the big goal we have, and we have five years ahead of us," the president of Ukraine noted.
The president believes that "unless we make these difficult and unpopular decisions, there will be no economic growth or job creation."
ol