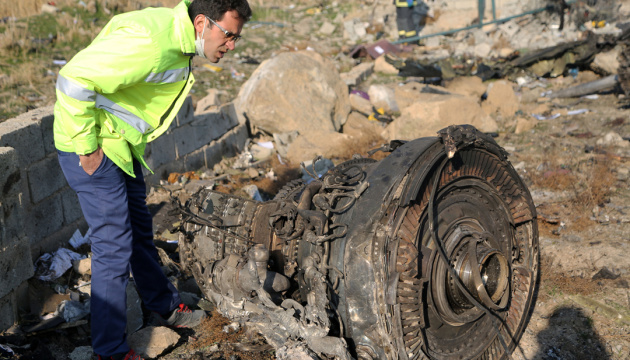 Iran, Ukraine to discuss amount of compensation to families of plane crash victims
The amount of compensation to the families of victims of the crash of a Ukraine International Airlines passenger plane will depend on the agreements reached between Iran and Ukraine, according to a representative of Iran Civil Aviation Organization.
"Reparation for Ukrainian plane depends on a settlement between Iran and Ukraine due to the process of the air disaster," Hassan Razaeefar said on January 12, IRNA agency reported.
According to him, as a rule, the contractors pay compensation, but "considering the fact that this crash was not a normal, the two countries need to reach a settlement".
As reported, Ukraine International Airlines flight PS752 crashed shortly after taking off from Tehran on January 8, killing all 176 passengers and crew members on board. The victims include 11 nationals of Ukraine (two passengers and nine crew members) and nationals of Canada, Iran. Sweden, Afghanistan, Germany, and UK.
Previously, the Iranian side stated that the crash had been caused by technical problems. On January 11, Iran announced that its military "unintentionally" shot down the Ukrainian aircraft. The plane was mistaken for a "hostile target" after it turned towards a "sensitive military centre."
Iran's Islamic Revolutionary Guard Corps (IRGC) accepted full responsibility for the downing of the Ukrainian plane.
iy