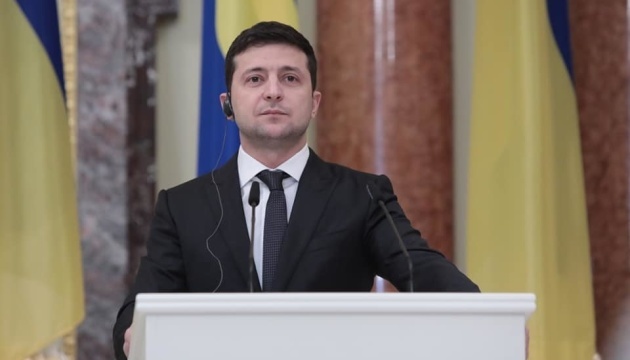 Ukrainian army will remain priority after peace is achieved - Zelensky
Ukrainian President Volodymyr Zelensky has said that after peace is achieved in Ukraine, the army will continue to be a priority for the authorities, a guarantee of state independence.
He said this at an event marking the 28th anniversary of the Ukrainian Armed Forces, according to an Ukrinform correspondent.
"Unfortunately, we have bitter experience and we know what can happen when a country is not ready to defend its state interests. That is why, after the long-awaited peace is achieved, the army will not cease to be our priority, because it is a guarantee of our further development, our independence, the right to independently choose our own path that Ukraine is moving," Zelensky said.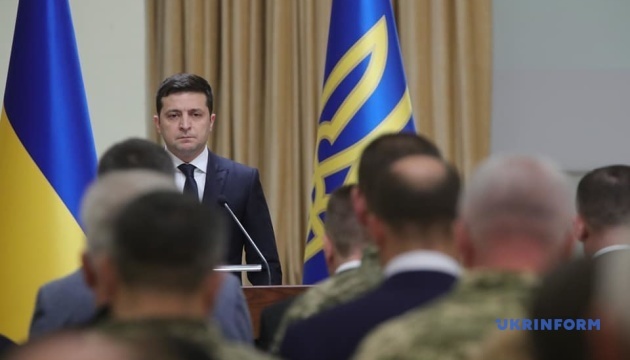 The president noted that the whole world sees Ukraine striving for peace, which is being achieved through diplomatic channels. At the same time, he said that a strong army makes the position of any state more confident and stronger.
He promised that the army would continue to increase its combat capability and undergo reform in accordance with NATO standards.
"We are not standing still, we are strengthening our combat capability and training. We are striving to bring our troops closer to NATO standards through deeds, not words or posters. It concerns the full reform of all spheres of defense, military administration, logistics, the preparation of weapons and, most importantly, the provision of decent support to you and your families," Zelensky said, addressing the military.
Zelensky also recalled that today the Ukrainians trust the army more than any government agency or institution of Ukraine.
Ukraine marks the Armed Forces Day every year on December 6.
op