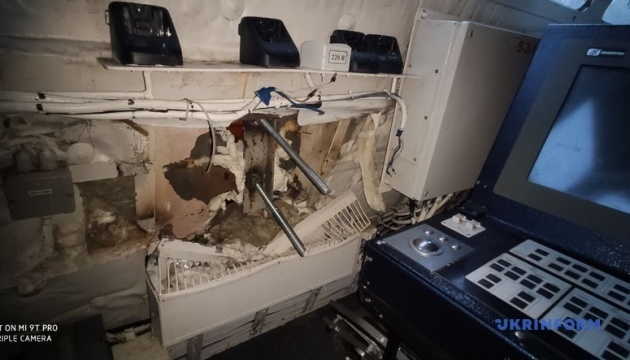 Ukraine shows in OSCE in what condition Russia returned seized ships
Russia has returned Ukrainian Navy ships illegally seized near Kerch Strait in an inoperable state, with weapons and military equipment dismantled or damaged, Ukraine's Deputy Permanent Representative to the International Organizations in Vienna Igor Lossovsky has said.
He said this at a meeting of the OSCE Forum for Security Cooperation in Vienna on Wednesday, November 27, according to an Ukrinform correspondent.
"On November 20, 2019, small armored artillery boats 'Nikopol,' 'Berdyansk' and the raid tugboat 'Yani Kapu' were towed to the military port of Ochakiv. After the arrival of these ships, a comprehensive commission of the Navy of the Armed Forces of Ukraine checked their technical condition, availability of weapons, military equipment, and material resources," the diplomat said, giving a presentation to the delegations of OSCE participating states on the technical condition of the ships returned by Russia.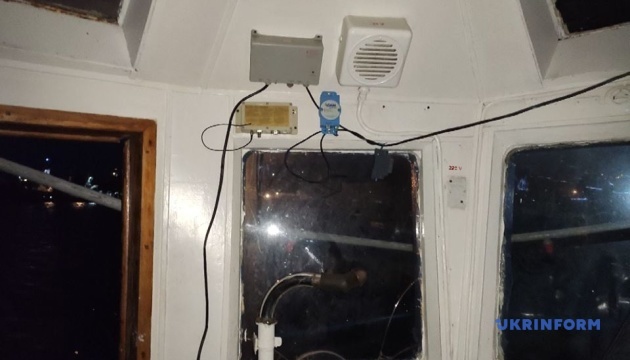 The audit found that most of the weapons were either absent (small arms and ammunition, communications, tangible goods), or malfunctioning (naval navigation, rocket artillery) and inoperable.
In addition, the vessels lacked navigation equipment, personal weapons, and ammunition, all communications and surveillance equipment (except for some units of outdated equipment), weapons and equipment of NBC protection, electromechanical equipment and other property.
"Even toilet pumps, toilet tank drainage systems, individual fecal system elements, boilers, most of the plafonds, sockets, and lamps were dismantled," the diplomat said.
Lossovsky emphasized that the ships "have signs of looting (especially in the Yani Kapu tugboat) and the dismantling of the weapons and military equipment."
"All equipment is partially intentionally damaged or dismantled. Due to the impossibility to provide boats and tugboats with power caused by dismantling of the onshore and onboard power systems, there is no possibility to test the efficiency of weapons and military equipment," he said.
Numerous damages to the surface of the hulls were found on the small armored artillery boat "Berdyansk" and the raid tugboat "Yani Kapu."
"The small armored artillery boat 'Berdyansk' has six holes in the area of waterline and above it and numerical mechanical damage to the upper deck. The Yani Kapu tugboat has mechanical damage to the right-hand shipboard and other damages," the diplomat said.
Ukraine's representative also said that given the technical state of the weapons and vessels themselves, they cannot be used for their intended purpose.
The work of the commission continues because of the "extensive numerous damages," he said.
op