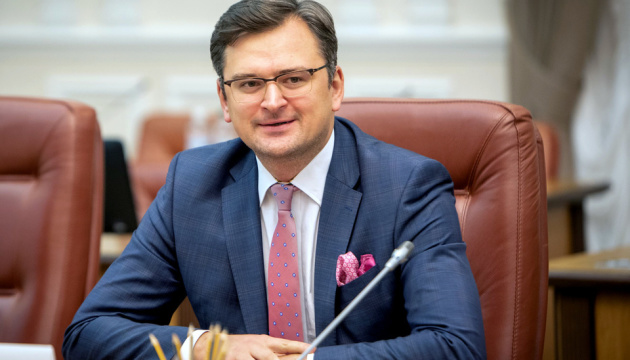 Vice PM Kuleba: Government adopts 16 European integration decisions today
Sixteen decisions aimed at the European integration of Ukraine were adopted at the Government meeting on November 20.
"As you know, there is goal No. 17.1 [in the Government Action Plan] to meet the economic criteria for membership in the European Union. Over almost past three months, the Government has made a number of decisions that contribute to this goal. Today, we have adopted 16 decisions aimed at the European integration," Vice Prime Minister of Ukraine for European and Euro-Atlantic Integration Dmytro Kuleba said at a briefing after the Government meeting, an Ukrinform correspondent reports.
In particular, he informed that the Cabinet of Ministers submits a draft law on accession to the multimodal transport agreement for consideration to the Verkhovna Rada.
"This is beneficial for Ukrainian business, contributes to the development of Ukraine's transit potential and trade between Ukraine and the EU," the Vice Prime Minister stressed.
In addition, the Government has authorized the economic development minister to sign four additional agreements with the EU to continue existing support programs, including financial, justice, migration management, decentralization and public administration reforms, Kuleba said.
At today's meeting, the Cabinet also approved the action plan on the implementation of an integrated border management strategy, which envisages simplification of border crossing as well as energy efficiency decisions.
"The decisions made today are to accelerate and deepen Ukraine's European integration," the Vice Prime Minister summarized.
ol