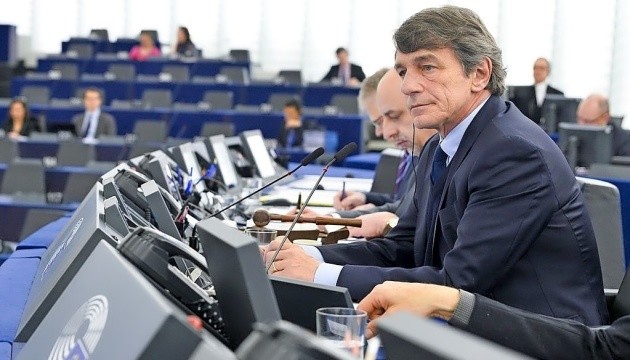 EP president invites Sentsov to Brussels
European Parliament President David Sassoli has said he will be happy to personally hand Ukrainian filmmaker Oleg Sentsov the Sakharov Prize in Brussels and that he is to visit Ukraine soon.
Sassoli said this at a press conference in Brussels on Thursday when asked by an Ukrinform correspondent whether the European Parliament will continue to demand that Russia release all other Ukrainian political prisoners and whether a recent prisoner swap between Ukraine and Russia is an excuse to forgive Russia's numerous violations of international law.
"I am convinced that you know that when it comes to the rule of law and human rights, it is discussed not only by the committees and other bodies of the European Parliament. This issue is also given much attention at plenary meetings," he said.
He confirmed that Sentsov had been invited to come to Strasbourg or Brussels after completing rehabilitation and addressing health problems in order to personally receive the Sakharov Prize.
"Oleg Sentsov was awarded the Sakharov Prize last year, and he was invited to come to Brussels to receive it. We will be extremely happy to see him come out of the current complications. Today, during the Conference of Presidents, I said that I plan to visit Ukraine," Sassoli said.
op