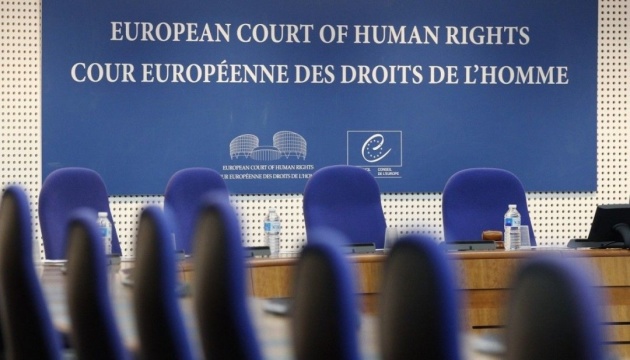 Ukraine v. Russia: ECHR completes preliminary hearing on human rights in Crimea
The European Court of Human Rights (ECHR) has completed a preliminary hearing on the case "Ukraine v. Russia" regarding human rights violations by the Russian occupation regime in Crimea.
After hearing the positions of the parties, the judges asked representatives of Ukraine and the Russian Federation several questions, an Ukrinform correspondent reports.
The hearing was preliminary, because the Russian side denies the jurisdiction of the claim specifically to the European Court of Human Rights.
The Court's ruling on the admissibility of the case can be expected in the period from six to twelve months.
Ukraine at the hearing noted that the Russian Federation had from 27 February 2014 exercised effective control over the Autonomous Republic of Crimea and the city of Sevastopol, integral parts of Ukraine, and exercised jurisdiction over a situation which resulted in numerous Convention violations. Therefore, from that day on, the occupation authorities should be fully responsible for the situation on the peninsula, including human rights violations and repression against ethnic Ukrainians, Crimean Tatars, religious figures, and everyone who opposes the occupation regime.
In turn, the Russian side declared its jurisdiction over the annexed Crimea since March 18, 2014 and said that "the case is political".
As reported, on September 11, the European Court of Human Rights (ECHR) started a hearing on the inter-state case "Ukraine v. Russia" regarding Ukraine's allegations of violations of the European Convention on Human Rights by the Russian Federation in Crimea.
ish