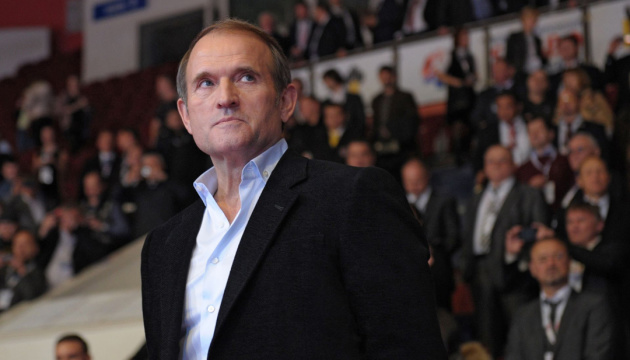 Medvedchuk won't be nominated to position of Parliament's vice-speaker
The Opposition Platform - For Life party will not nominate Viktor Medvedchuk to the position of the Vice-Speaker of the Verkhovna Rada of Ukraine.
"Medvedchuk will not nominate his candidacy, and our party will not nominate him for one simple reason: he already was a vice-speaker and a first vice speaker. Now he is focused on party work. He knows it well and, therefore, he is focused on it," party's co-chair Vadym Rabynovych told reporters before the meeting of the preparatory deputy group, an Ukrinform correspondent reports.
"We have come to parliament not to get some positions but to have the possibility of opposition's influence and control over the government," he added.
Earlier, Secretary of the National Security and Defense Council of Ukraine Oleksandr Danylyuk said in an interview with BBC News Ukraine that the election of Viktor Medvedchuk as a member of the Parliament of Ukraine posed a threat to national security since the politician had a clear pro-Kremlin stance.
ol