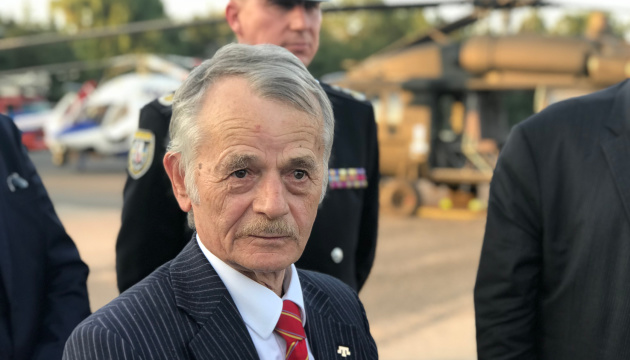 Dzhemilev to join Zelensky on visit to Turkey
The national leader of the Crimean Tatars, Ukrainian MP Mustafa Dzhemilev, will join Ukrainian President Volodymyr Zelensky on his visit to Turkey on August 7-8.
Meetings with Turkish President Recep Tayyip Erdogan and representatives of the Ukrainian and Crimean Tatar communities are planned as part of the visit, Dzhemilev told the Crimea.Realities news portal.
"The meeting program is being planned by the Office of the President. I can only suggest topics. We will continue to discuss the deepening of strategic partnership and the increasing of the trade turnover of our countries. A document on trade relations is at the stage of signing. We should thank Erdogan for his firm stance on non-recognition of the annexation of Crimea. We can talk about the fact that Turkish ships are entering [the ports and waters of Crimea] under different flags," Dzhemilev said.
He also stressed the need to discuss the issue of Ukrainian political prisoners and their situation in Crimea and neighboring Russia, but he said he did not see any prospects in this issue.
"The pressure of the entire world community is needed here," he added.
Ukrainian President Volodymyr Zelensky will pay a working visit to Turkey on August 7-8. The head of state is scheduled to meet with his Turkish counterpart Recep Tayyip Erdogan and Ecumenical Patriarch Bartholomew.
op