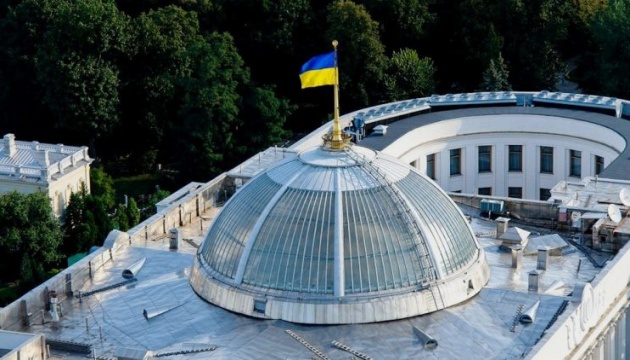 Riaboshapka: VR may convene for extraordinary session on July 18
Deputy Head of the Presidential Office Ruslan Riaboshapka has said that an extraordinary session of the Verkhovna Rada may be held on July 18.
He stated this at a briefing as part of the forum "Establishing justice - an agenda for the future parliament" on Tuesday, an Ukrinform correspondent reported.
"We are now planning to convene an extraordinary session of the parliament on Thursday. We will urge the parliament to adopt legislation allowing the Supreme Anticorruption Court to work efficiently, and we will urge the parliament to pass the law on illegal enrichment," said Riaboshapka.
He added that the adoption of several more initiatives at an extraordinary session will be offered.
On May 21, Ukrainian President Volodymyr Zelensky signed a decree on the early termination of parliamentary powers and the calling of snap elections for July 21. One of the reasons for the dissolution of the parliament was the absence of a parliamentary coalition.
On July 12, the Verkhovna Rada of the eighth convocation held its last plenary meeting.
iy