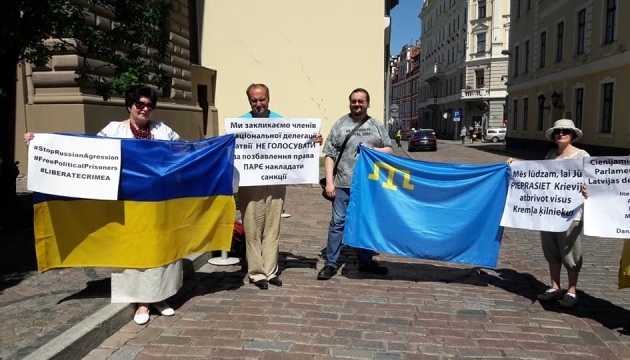 Rally in support of convicted Crimean Tatars held in Riga. Photos
Ukrainian activists and friends of Ukraine in Latvia held a rally near the Latvian parliament in support of Crimean Tatars, who were convicted in the "Hizb ut-Tahrir case" by Russian court, and against Russia's return to the PACE.
"On Tuesday, at the same time when the Kremlin's court was sentencing the defendants of the "Simferopol Hizb ut-Tahrir case" Teymur Abdullayev, Rustem Ismaiylov, Uzeyir Abdullayev, Aider Saledinov and Emil Dzhemadenov, we were standing with Ukrainian and Crimean Tatar banners near the Latvian Saeima. During the rally, we also signed the postcards for the convicted Crimean Tatars," head of the Latvian Society of Support for Ukraine, Tetyana Lazda told an Ukrinform correspondent.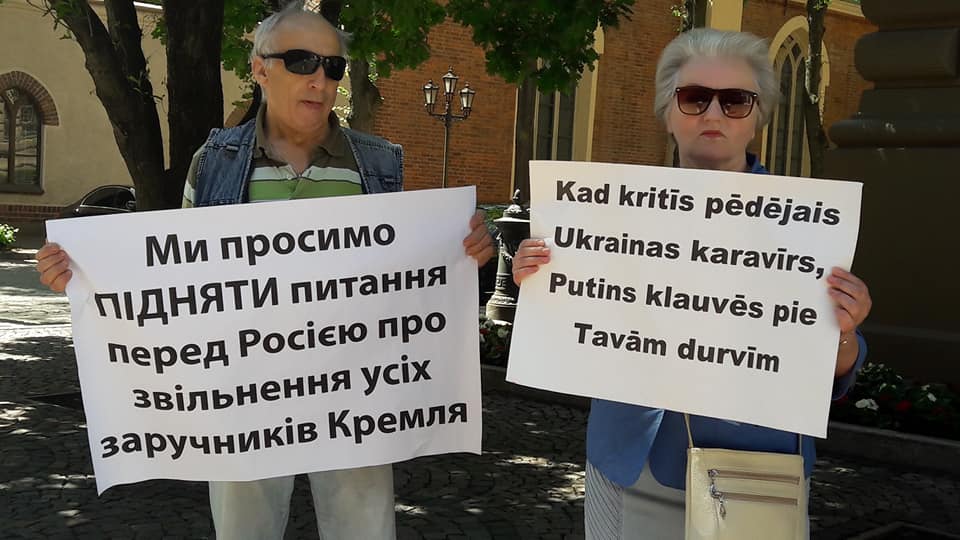 She added that the activists "not only supported again the Kremlin's captives, but also urged the Latvian delegation to the Council of Europe to oppose the Russia's return to the PACE."
Tetyana Lazda noted that members of Latvia's delegation to the PACE Inese Lībiņa-Egnere and Linda Ozola came to the activists and assured them of full support for Ukraine.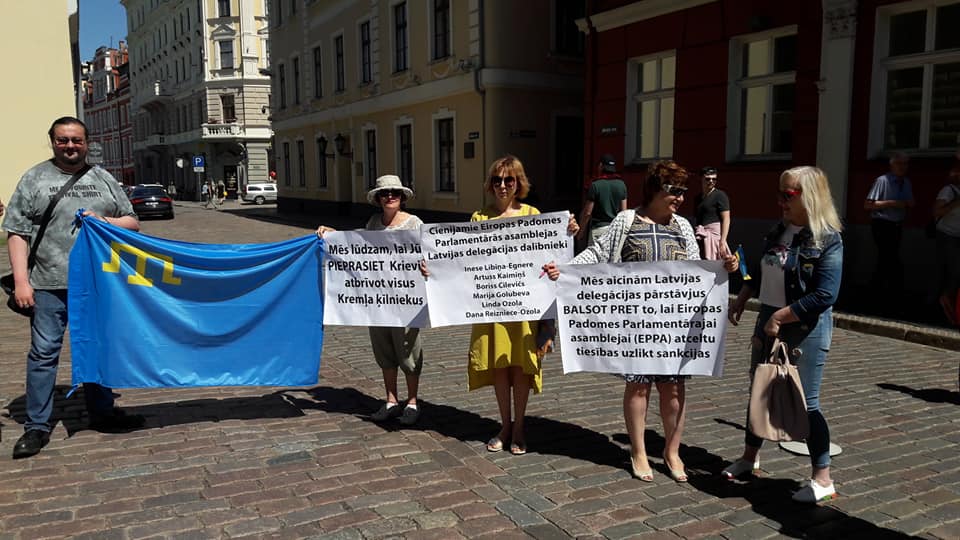 As reported, the North-Caucasian District Military Court in Russian city of Rostov-on-Don found guilty the defendants in the first Simferopol "Hizb ut-Tahrir" case in organizing or participating in the activities of a terrorist organization.
Teymur Abdullayev was sentenced to 17 years in maximum security penal colony, Uzeyir Abdullayev - to 13 years, Rustem Ismaiylov - to 14 years, Aider Saledinov and Emil Dzhemadenov - to 12 years.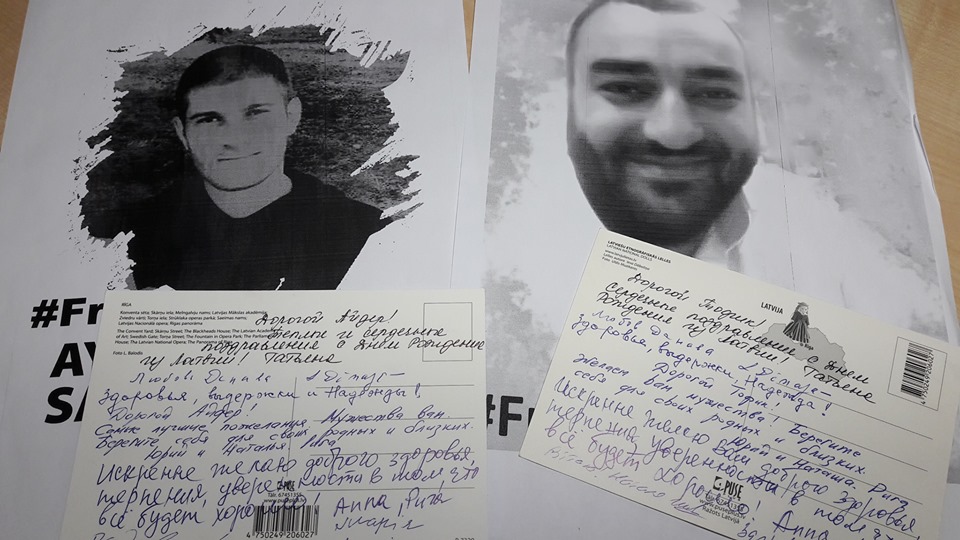 On October 12, 2016, Russian security officers conducted searches in the houses of five families in Crimea. As a result, five Crimean Tatars were detained on charges of participation in the Hizb ut-Tahrir religious organization banned in Russia and occupied Crimea.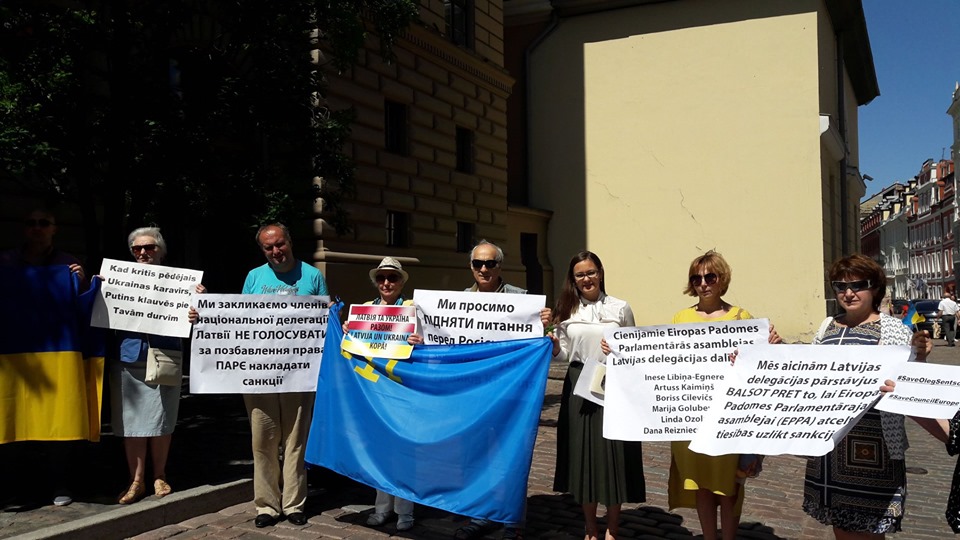 On December 6, 2018, the detainees were transferred to a remand prison in Rostov-on-Don.
Photo: Ukrainas atbalsta biedrība/Society of Support for Ukraine
ol