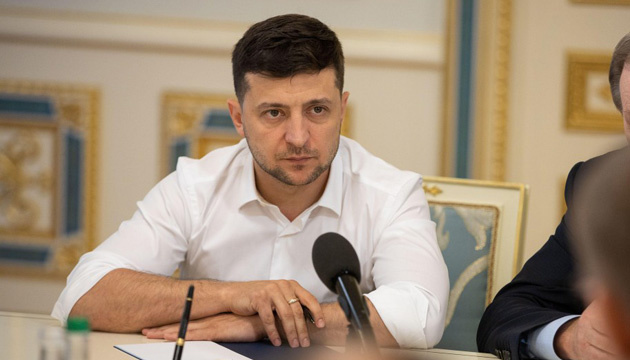 Zelensky meets with families of sailors captured near Kerch Strait
President of Ukraine Volodymyr Zelensky met with families of Ukrainian sailors captured near the Kerch Strait in November 2018, the press service of the head of state has reported.
During the meeting on June 14, the president stressed that he kept the situation under control. He also recalled the decision of the International Tribunal for the Law of the Sea on this matter.
"We are confident that the steps we are taking now will enable us to return the sailors home in the near future," Zelensky said.
The parties raised the issue of supporting the families of sailors, in particular, the provision of housing.
They also discussed the draft law that envisages granting captured sailors the status of combatants. The president stressed that the incapability of the current Verkhovna Rada made the adoption of that document at the current stage impossible. He expressed confidence that the bill would be considered by MPs of the Parliament of a new convocation.
As Ukrinform reported, on May 25, the International Tribunal for the Law of the Sea ordered Russia to immediately release Ukrainian military ships and return them to the custody of Ukraine and to immediately release 24 captured sailors.
On November 25, 2018, Russian border guards fired on and seized three Ukrainian Navy ships, the Berdyansk, the Nikopol, and the Yani Kapu, heading from Odesa to Mariupol, near the Kerch Strait. In addition, their crewmembers, 24 Ukrainian sailors, were captured. Three of them were wounded.
A Russian-controlled court in the occupied Crimea arrested all the detained Ukrainian sailors on charges of alleged illegal border crossing. They are held in a remand prison in Moscow now.
ish