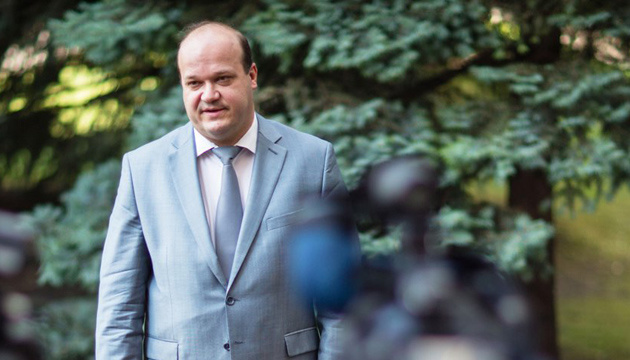 Trump has 'clear signals' to Zelensky – Ukrainian ambassador
The visit by Ukrainian President Volodymyr Zelensky to the United States and his meeting with Donald Trump are possible after early parliamentary elections in Ukraine on July 21.
Ukraine's Ambassador in Washington Valeriy Chaly said this during Ukrainian Days at the U.S. Congress, according to an Ukrinform correspondent.
"The president of Ukraine received an invitation from U.S. President Donald Trump, which has clear signals. I like its content very much - a strategic partnership, the fact that the president of the United States and the United States support Ukraine, and an invitation to visit the White House," the Ukrainian diplomat said.
He specified that the issue concerns the next few months. "We hope that this concerns [a period] immediately after the elections. The electoral process is currently underway in our country, and I hope that after the elections, without delay, we will have such an important meeting in Washington in August but it depends on the schedule of the president of Ukraine who obviously has a rich program," the diplomat said.
At the same time, he said not only the date but also the content of the talks was important. "We have something to talk about, we have something to offer the United States, and the United States has something to offer us," Chaly said.
The ambassador noted that Ukraine's Embassy in the United States was working with the Ministry of Foreign Affairs of Ukraine and the Presidential Administration to prepare "the most meaningful visit to the United States."
op