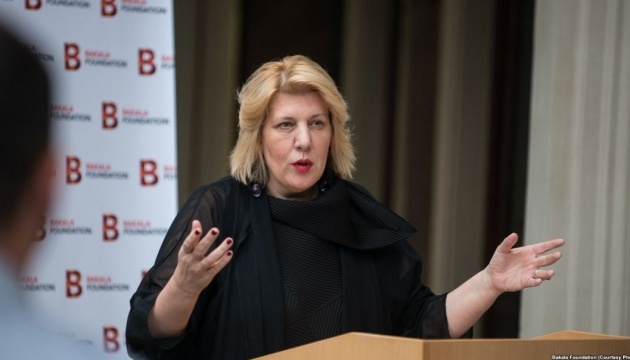 CoE Commissioner for Human Rights Dunja Mijatović going to visit occupied Crimea
Council of Europe Commissioner for Human Rights Dunja Mijatović has said she is planning to visit Russian-occupied Crimea.
"In relation to some declarations that are circulating through the media and online concerning my visit to Crimea, I wish to stress that I am indeed planning to go to Crimea but for the time being this remains to be confirmed. There are many issues that need to be clarified in order for me to do human rights work in the peninsula," she wrote on Facebook on June 11.
This year, the commissioner's schedule of international visits includes trips to Turkey and Azerbaijan in July. Mijatović noted in her speech at the PACE session in April that she was also planning to visit Ukraine and Russia this year.
As known, the legal visit of any person to the occupied Crimea is regulated by a special procedure and can be carried out across the Ukrainian administrative boundary line with the peninsula. An exception was made for Russian lawyer and human rights activist Mark Feygin.
ish