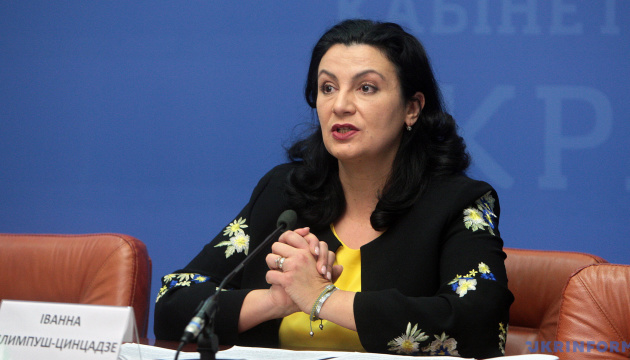 Vice Prime Minister: Government has single request to Zelensky
The Government is proud of holding free and democratic elections in Ukraine and has the only one request to the president-elect: to continue the reforms launched in Ukraine and support its path towards European and Euro-Atlantic integration.
"We are all proud that we have managed to conduct very competitive, free and democratic elections. I have the only one request to the next president: the European and Euro-Atlantic integration must not be discredited, since we all paid a very high price for the ability to have a free choice," Vice Prime Minister of Ukraine Ivanna Klympush-Tsintsadze said at a high-level conference on the occasion of the 10th anniversary of the Eastern Partnership in Brussels, an Ukrinform correspondent reports.
She reminded that the request of society for the continuation of the European and Euro-Atlantic integration was reflected in the provisions of the Constitution of Ukraine, the guarantor of which is the President of Ukraine.
"I think it will be a proper legal basis, it will allow us to continue the reforms we have launched. Such are the expectations of our society. We hope that they will be heard and the government will be able to work successfully with the new president in order to ensure a constructive transfer of authority and continuation of the reform agenda that we have been carrying out all these years," Klympush-Tsintsadze said.
ol