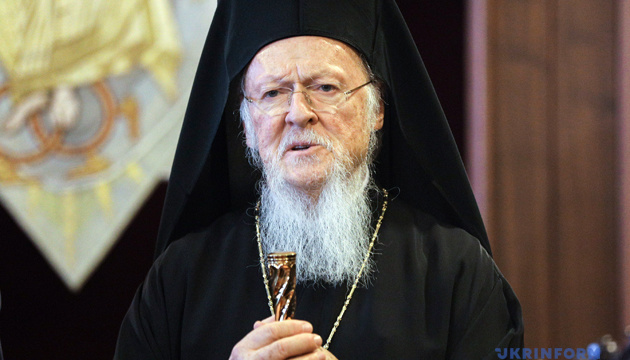 Patriarch Bartholomew congratulates newly elected President of Ukraine
Ecumenical Patriarch Bartholomew has congratulated Volodymyr Zelensky on his election as the new President of Ukraine.
This is said in a letter that was posted on Twitter by Ambassador Extraordinary and Plenipotentiary of Ukraine to Turkey Andrii Sybiha.
"We personally, together with the Ecumenical Patriarchate collectively, express our confidence in your charisma and administrative abilities, praying that your Presidential tenure may be marked by much success, and that you may enjoy several years of dynamic service and inspirational leadership," reads the letter.
Also, it is said in the letter that the voting result is "a testament to the hope and trust that has been placed in your person to continue to lead your notable homeland to even greater heights and broadened horizons in the years to come".
"Our thoughts and prayers are always with all the people of goodwill, and this is precisely why our Venerable Institution welcomes all initiatives that seek to promote Christian unity and dialogue, as well as mutual respect and peaceful coexistence throughout the world – among peoples, nations and religions," the letter reads.