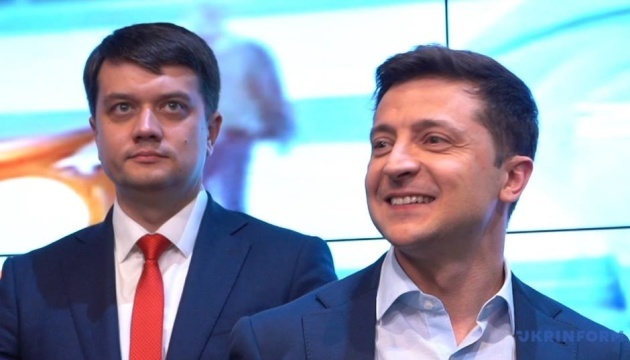 Zelensky team: Ukraine's relations with European countries to remain friendly
Spokesperson for Volodymyr Zelensky's election team, Dmytro Razumkov, has assured that Ukraine's relations with European countries will remain friendly and warm.
"At present Ukraine and Europe, most of European states, have rather warm, friendly, partnership relations, and I am sure that if this situation changes, then it changes only for the better," he said at a press conference on Monday, an Ukrinform correspondent reported.
As reported, the second round of Ukraine's presidential elections was held on Sunday, April 21. With 95.21% of voting protocols processed, Volodymyr Zelensky got 73.16% of the vote, and Petro Poroshenko - 24.50%.