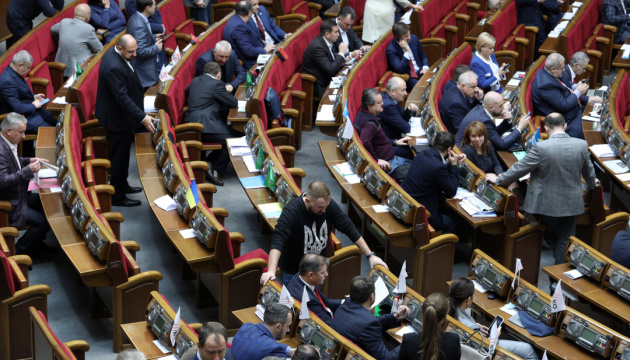 Parliament votes down bill on mediation
The Verkhovna Rada has rejected the bill on mediation at second reading.
Verkhovna Rada Chairman Andriy Parubiy put the document to the vote several times, but the bill didn't receive needed support. A total of 222 MPs voted in favor of the draft law, with the required minimum being 226 votes, an Ukrinform correspondent reported.
The bill envisages the formation of legal principles and procedures for mediation as an out-of-court dispute resolution (dispute) procedure, mediation principles and the status of mediators.
The document determines that mediation can be used in any dispute, including civil, family, labor, economic, administrative, as well as during the execution of criminal offenses, small or medium-scale crimes and criminal proceedings in the form of a private prosecution, which is envisaged in Article 477 of the Criminal Procedural Code of Ukraine, and cases on administrative violations.
iy