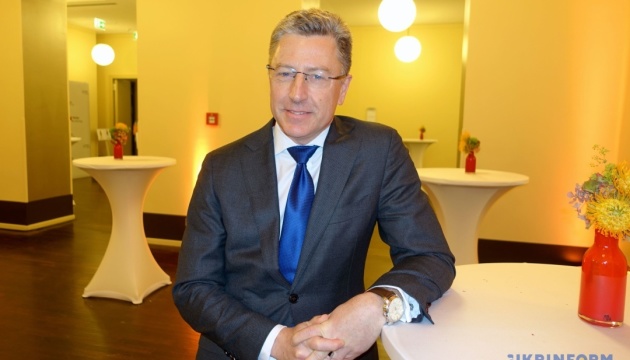 Russia violates Minsk agreements every day – Volker
Russia has been violating the Minsk agreements for four years, U.S. Special Representative for Ukraine Negotiations Kurt Volker has said.
"Four years ago Russia signed the Minsk Package of Measures with the first point a Feb 14 ceasefire. About a week later Russia and it proxy forces seized Debaltseve. In the 4 years since Russia has continued to violate the Minsk agreements every day," he wrote on Twitter.
Volker also adds that the time has come for peace in Ukraine.
Earlier, the U.S. Embassy in Ukraine reported that Russia continues to fuel the humanitarian, economic and environmental crises in Donbas, and it has repeatedly failed to implement the Minsk agreements for the past four years.
As reported, Russia initiated the holding of a UN Security Council meeting on the situation in Ukraine on February 12 under the pretext of the fourth anniversary of the signing of the Minsk agreements, but its real purpose is to divert attention from a special meeting on February 20 dedicated to the fifth anniversary of Russian aggression against Ukraine.