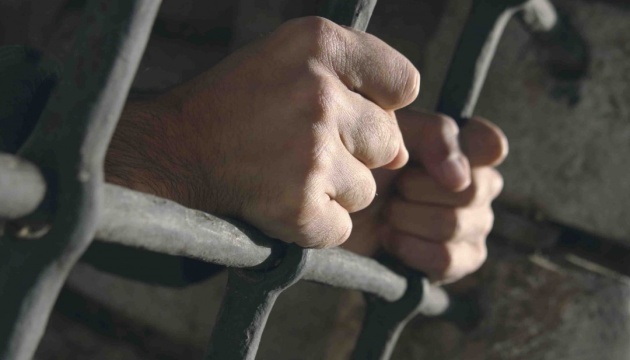 EU demands that Russia immediately release Pavlo Hryb and Ukrainian sailors
The European Union called on Russia to immediately provide Ukrainian political prisoner Pavlo Hryb with medical care and to release him.
The EU statement was made during a plenary meeting of the OSCE Permanent Council on Friday, an Ukrinform correspondent reported.
"The EU one again called upon Russia to immediately release Ukrainian citizen Pavlo Hryb, who was detained by Russian authorities without clear accusations after he was kidnapped on August 24, 2017. In recent days Pavlo Hryb has been reported to be in a critical condition after months of denial by Russian authorities of due medical care. We urge to provide Pavlo Hryb with immediate access to special medical treatment," the report says.
In addition, the EU called on the Russian Federation to immediately release the Ukrainian sailors and vessels that were captured in the Kerch Strait.
As reported, the OSCE Special Monitoring Mission Coordinator, Ambassador Toni Frisch during a meeting with Ukrainian Verkhovna Rada Human Rights Commissioner Liudmyla Denisova promised to ask the ICRC's representatives to visit Ukrainian political prisoner Pavlo Hryb and help provide him with medical care.
The U.S. Embassy in Ukraine was deeply concerned by the health of Pavlo Hryb and demanded that Russia immediately provide medical care to all illegally detained Ukrainians.
Pavlo Hryb disappeared on August 24, 2017 in Belarus, where he went to the city of Gostomel to date a girl with whom he communicated on social networking sites.
In September, it became known that Pavlo Hryb was in a detention center in Krasnodar (Russia), charged with terrorism. At the same time, his lawyer said that Pavlo had been kidnapped by FSB officers.
On November 7, the North Caucasus Military District Court in the Russian city of Rostov-on-Don extended the arrest of Pavlo Hryb until April 24, 2019.