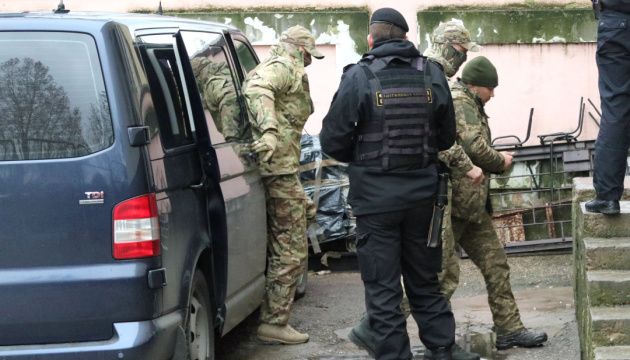 US, EU to tighten sanctions if Russia doesn't release Ukrainian sailors
The United States and the European Union consider a possibility of imposing additional sanctions on Russia, if it does not release the Ukrainian sailors and continues blocking the Kerch Strait.
"I visited Brussels in December, met with representatives of the EU and NATO and later had a lot of meetings here in Washington. I can say that both the United States and Europe consider additional measures that we must take if Russia does not release [Ukrainian] sailor and continues to declare its control over the Kerch Strait," U.S. Special Representative for Ukraine Negotiations Kurt Volker said during a telephonic press conference on Thursday, an Ukrinform correspondent reported.
He also noted that the United States "will routinely revise the Crimean sanctions in February." The European Union, according to him, "is also considering additional sanctions," but has not made a final decision yet.
As reported, on November 25, 2018, Russian border ships fired on and seized in the Kerch Strait three Ukrainian naval vessels that were moving from Odesa to Mariupol. Twenty-four Ukrainian sailors were captured.
The sailors were detained for two months. They were charged with illegally crossing Russia's border in the Black Sea. On November 29, Ukrainians were taken to a detention center in Moscow.
On January 16, Moscow's Lefortovo District Court extended the arrest of all 24 seamen until April 24 and 26, 2019. Attorneys will file appeals on all Ukrainians.
All captured sailors called themselves prisoners of war.