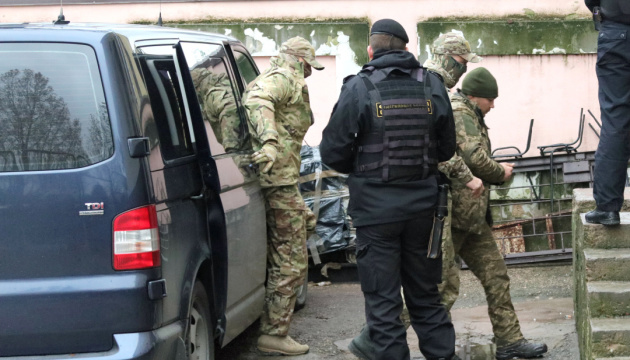 Investigation into case of captured Ukrainian sailors extended until May 25
The preliminary investigation into the case of the Ukrainian sailors, who were captured by the Russian special services in the Kerch Strait, has been extended until May 25.
"At present, the term of investigation has been extended until May 25. Moreover, the investigators ask to extend the term of arrest until the end of April," lawyer Nikolai Polozov announced.
According to Polozov, further extending of the term of investigation into the case will depend on the intensity of the investigative activities.
"I do not know how long the investigation will last as it depends on the scope of investigative activities, and the investigators do not reveal their plans to us," the lawyer said.
As reported, on November 25, 2018, Russian border ships fired on and seized in the Kerch Strait three Ukrainian vessels that were moving from the port of Odesa to the port of Mariupol. Twenty-four Ukrainian sailors were captured.
Russian-controlled "courts" in occupied Crimea arrested all sailors for two months, and they were taken to Moscow.
At present, 21 Ukrainian servicemen are in Moscow's Lefortovo remand prison, while three more wounded sailors are held in the Matrosskaya Tishina remand prison.