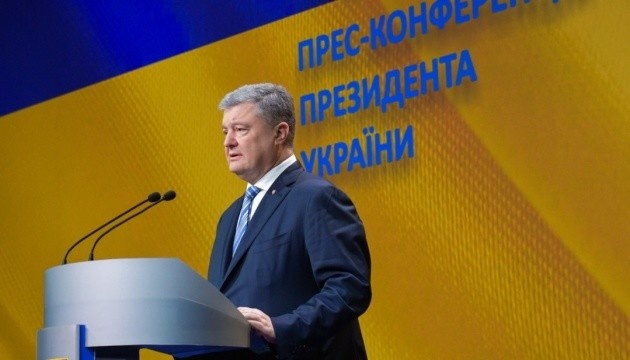 President outlines priorities of Ukraine for next five years
For the next five years, the main strategic directions of Ukraine are achieving peace based on national interests, overcoming the effects of the economic crisis and meeting the criteria of the EU and NATO.
President Petro Poroshenko said this during a press conference held at the Mystetskyi Arsenal in Kyiv on Sunday, December 16, an Ukrinform correspondent reported.
"The next five years will be more important. Three main things that need to be done – firstly, we need to achieve peace based on the national interests of Ukraine but not based on surrender," the head of state said.
Secondly, we need to overcome the consequences of the economic crisis caused by the war and Russia's economic blockade, and to ensure the restoration and growth of the standard of living of ordinary people.
In addition, Poroshenko stressed that the third direction should be the achievement of the criteria required for joining the EU and NATO.
ish