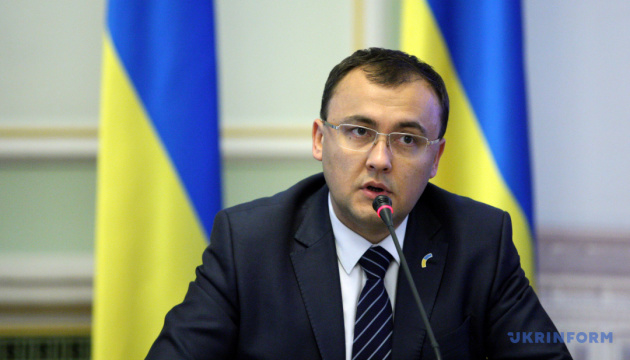 Ukraine calls on BSEC countries to increase pressure on Russia
Ukraine's Deputy Foreign Minister Vasyl Bodnar has called on members of the Organization of the Black Sea Economic Cooperation (BSEC) to strengthen sanctions against Russia over its aggression against Ukraine in the Sea of Azov and help Ukraine protect its territorial integrity.
He stated this at the 39th meeting of the BSEC Council of Ministers of Foreign Affairs in Baku on Friday, the press service of the Ukrainian Foreign Ministry reported.
"Vasyl Bodnar urged partners and other members of the BSEC to take all necessary measures to deter the aggressor, including through the application of new sanctions and strengthening existing ones, as well as to provide Ukraine with assistance in protecting its territorial integrity and sovereignty within internationally recognized borders," the report reads.
The deputy minister condemned Russia's ongoing aggression against Ukraine, in particular, with an emphasis on Russia's armed provocation in the Sea of Azov, the capture of Ukrainian sailors and ships, violations of the freedom of navigation in the Sea of Azov, and the blockade of Ukrainian ports in Berdiansk and Mariupol.
Bodnar also said that only restoration of peace and stability in the region, the sovereignty and territorial integrity of the BSEC member states within internationally recognized borders can provide a solid basis for the development of economic cooperation in the Black Sea region.
The meeting ended with the transfer of the BSEC presidency from Azerbaijan to Bulgaria, which will continue during the first half of 2019, the ministry said.
On November 25, Russian border ships fired on and seized three Ukrainian ships in the Kerch Strait - the Yany Kapu tugboat, Berdiansk and Nikopol small armored artillery boats – that sailed from the port of Odesa to the port of Mariupol, as well as 24 sailors.
Following "trial" in Russian-occupied Crimea, all captured sailors were detained, charged with violating the border and taken to Moscow. All of them are currently in jail.