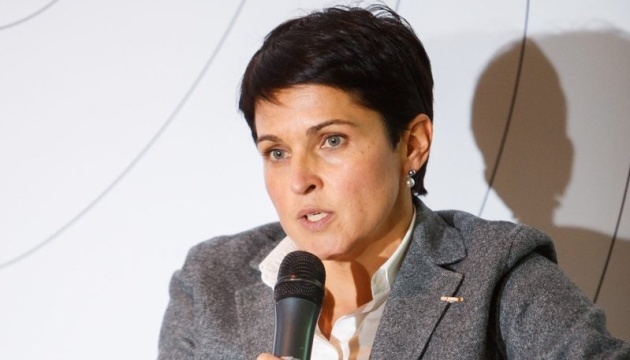 Slipachuk elected head of Central Election Commission at closed meeting
The newly elected composition of the Central Election Commission (CEC) has elected Tetiana Slipachuk as CEC head at a meeting behind closed doors, the OPORA Civil Network has reported.
At the same time, activists are indignant at the fact that "contrary to Article 171 of the Criminal Code of Ukraine," the CEC decided to hold meetings without the presence of the press, notifying journalists that they can wait for the election results in the press center. OPORA called in the police to record the obstruction of journalist activity.
An Ukrinform correspondent also tried to get to the meeting, but the Central Election Commission asked him to wait in the premises of the press center, explaining this by the absence of reliable information on the date and time of the CEC meeting.
On Friday, October 5, at a parliament meeting, 14 newly appointed CEC members took an oath and began to exercise their powers in the CEC.
The Verkhovna Rada on September 18 increased the composition of the Central Election Commission from 15 to 17 people. On September 20, deputies dismissed 13 CEC members due to the expiration of their term of office and appointed 14 new commission members. At the same time, two CEC members retained their posts as their term of office expires in 2021.
op