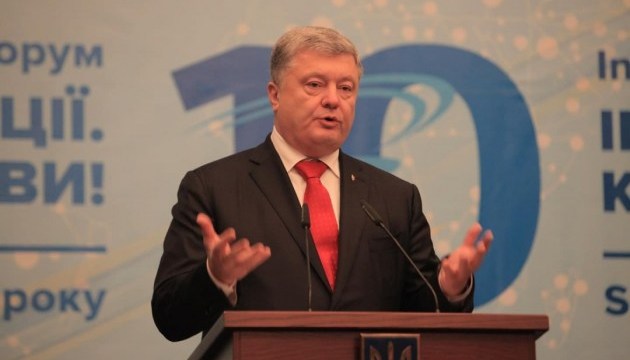 Poroshenko: I have no business in Russia, factory in Lipetsk is closed
Russian authorities seized the confectionery factory of the Roshen Corporation in Lipetsk to make the owner unable to sell or transfer it. Therefore, the corporation decided to close the enterprise in Russia and the factory employees were dismissed.
"A separate story is the Lipetsk confectionary factory. Putin ordered to seize it as an asset from the very first days of the Russian aggression. What for? This was done to make it impossible to sell or transfer it. He deliberately blocked its sale to give Ukrainian opposition the reason to blame me for owning the Lipetsk factory. The opposition understood everything but caught the pass from the Kremlin. Therefore, the Roshen management made a decision worthy of Solomon and closed the factory. You may go to Lipetsk and check. The gate is locked. Thousands of people were dismissed, and the production was stopped, which cost $ 700 million... I had business in Russia before the war, but the war changed everything. Now I want everyone to hear: Poroshenko has no business in Russia and cannot have it," President of Ukraine Petro Poroshenko said, speaking at the International Economic Forum in Kharkiv, an Ukrinform correspondent reports.
He recalled that the Roshen Corporation was transferred into the trust management by Rothschild in 2016. Now the corporation transfers hundreds of millions of hryvnias a year in support of the Ukrainian army.
According to the President, the PJSC "Kuznya on Rybalsky" will be also sold as the corresponding agreement had been recently reached by the company managing Poroshenko's assets.
"Since this enterprise can not help playing a role in strengthening the state's defense capability... I want to completely avoid conflict of interests and let it have another owner. However, in connection with its impact on the defense capability, it must be a domestic owner," the Head of State stressed.
ol