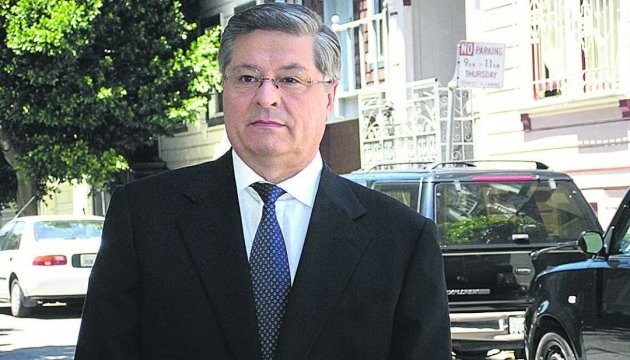 Feds and Lazarenko near settlement in asset forfeiture case - Kyiv Post
The consideration of the case of former Ukrainian Prime Minister Pavlo Lazarenko in the United States is nearing its completion, as the parties are developing a settlement agreement, the Kyiv Post has said.
"A decade-long case against $271 million in assets allegedly stolen by former Ukrainian Prime Minister Pavlo Lazarenko is close to wrapping up," the Ukrainian English-language newspaper reported, with reference to a court document.
A joint motion filed in federal court in Washington DC on August 13 states that attorneys representing the U.S. government have agreed on "the general contours of a settlement" with Lazarenko, who served six years out of a nine-year sentence on charges of money laundering, extortion, and wire fraud.
"The Parties are now in the process of drafting a settlement agreement which, once signed, should result in the conclusion of this matter," the document reads, petitioning a U.S. federal judge to indefinitely delay all current deadlines in the case.
"Rather than expend additional resources attempting to resolve the remaining factual and legal issues in this matter, the Parties would like to focus their attention on drafting a settlement agreement," the motion says.
The newspaper recalls that Lazarenko became prime minister in 1996, under then-President Leonid Kuchma. But it all came crashing down in 1998, when he was arrested on money laundering charges while crossing into Switzerland from France. A scandal erupted in the Ukrainian press when it emerged that Lazarenko had been travelling on a Panamanian passport.
Lazarenko, by then a deputy in the Verkhovna Rada, was stripped of his parliamentary immunity. Attempting to flee to the United States, he was arrested at New York City's JFK airport in 1999, and was convicted of money laundering in 2004.
Since his release in 2012, Lazarenko has been fighting off various asset forfeiture cases concerning $271 million in cash that U.S. federal attorneys allege was gained through "fraud, extortion, bribery, misappropriation, and embezzlement."
The assets are scattered across Guernsey, Switzerland, Antigua, Lithuania, and Lichtenstein.
Deputy Prosecutor General Yevhen Yenin said in February that the case was nearing its "final stage."
The terms of any potential settlement and how much money - if any - will be returned to Ukraine remain unclear.
op