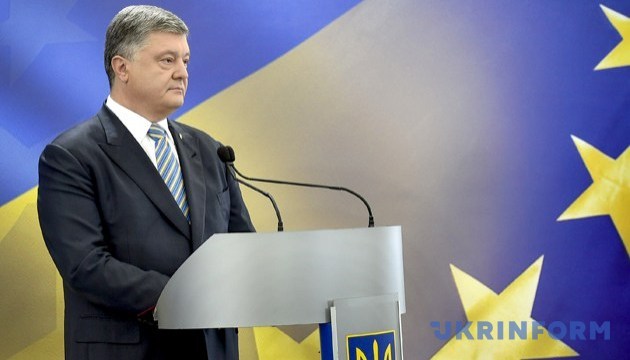 Ukrainian president supports Georgia's territorial integrity
Ukrainian President Petro Poroshenko has expressed support for the territorial integrity of Georgia on the occasion of the 10th anniversary of the Russian-Georgian conflict.
The head of state wrote this on his Facebook page on Tuesday, August 7.
"On this day, we express our sincere support and solidarity with our friends in Georgia. Ten years ago, the Russian aggressive machine dared to reveal its true essence. Moscow's brutal aggression against Tbilisi was a demonstrative example to the entire world community that the Kremlin is no longer going to live according to the rules of good-neighborliness and respect international law," Poroshenko wrote.
He believes that through joint actions, unity and solidarity the international community will force Russia to stop its aggression, respect international law and restore the territorial integrity of both Ukraine and Georgia.
As reported, August 8, 2018 marked ten years since the beginning of Russia's direct armed aggression against Georgia. By disregarding universally accepted norms and principles of international law, the Russian armed forces grossly violated internationally recognized borders and invaded the sovereign territory of Georgia.
op