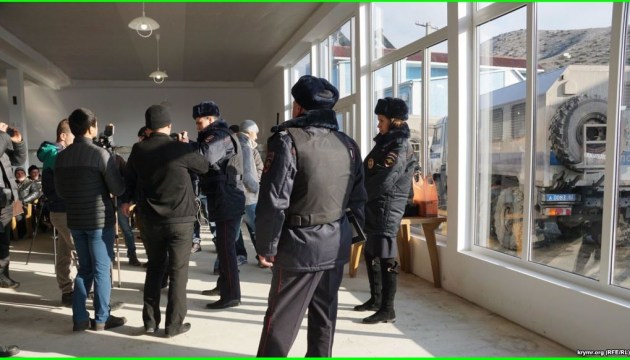 UN outraged by Russian 'nationalizations' in Crimea
The Office of the United Nations High Commissioner for Human Rights calls on the Russian Federation to stop human rights violations and seizure of private property in the occupied Crimea.
"During the reporting period (February 16 - May 15, 2018), OHCHR documented 28 human rights violations in Crimea, including enforced disappearances, restrictions on fundamental freedoms and infringement of property rights," reads the OHCHR report, the Crimean Human Rights Group reports.
The document focuses on private property in Crimea and states that "under international humanitarian law, private property cannot be confiscated under any circumstances."
Nevertheless, as OHCHR has previously reported, the beginning of the occupation of Crimea in 2014 was followed by the confiscation of thousands of publicly and privately owned real estate assets, which the State council of Crimea declared to be "nationalizations."
The Office of the United Nations High Commissioner for Human Rights reports that similar processes took place in the city of Sevastopol, where over 1,800 privately owned land plots, some with buildings erected on them, have been confiscated since the first court decisions were issued in November 2014.
Therefore, the OHCHR calls on the Russian authorities to protect private property in Crimea and Sevastopol from seizure and to restore the property rights of all former owners in accordance with international norms.
ol