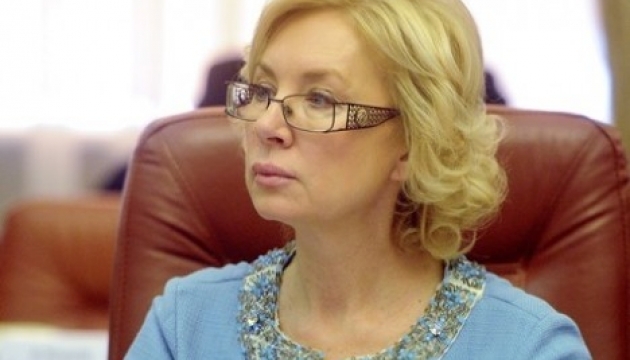 Denisova asks representative of Red Cross in Russia to visit Ukrainian political prisoners
Verkhovna Rada Human Rights Commissioner Liudmyla Denisova has asked Magne Barth, the head of the regional delegation of the International Committee of the Red Cross (ICRC) in Russia, Belarus and Moldova, to meet with Ukrainian political prisoners.
"I sent an official letter to Barth with a request to visit Oleg Sentsov, Oleksandr Kolchenko, Volodymyr Balukh, Stanyslav Klykh and Oleksandr Shumkov. I asked him [Barth] to make visits to detention facilities, where they serve their sentences, in order to check their health condition and to facilitate the organization of my visits to the above-mentioned citizens of Ukraine," she wrote on Facebook.
She also said that she had been trying to meet with Barth since yesterday, but his assistant reported that "he has a very tight schedule and he cannot meet" with Denisova.
As Ukrinform reported, on June 19, Denisova again failed to visit Ukrainian film director Oleg Sentsov illegally imprisoned in Russia.
ish