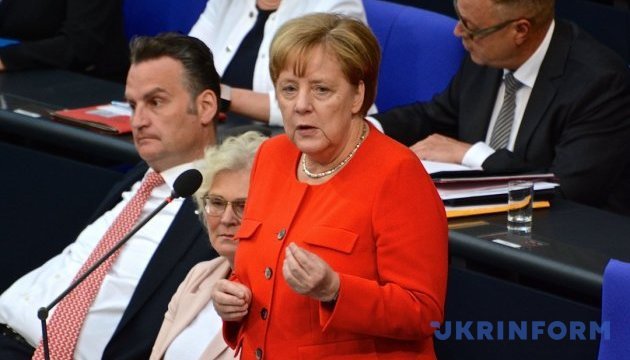 Merkel sees no reason to return Russia to G8
German Chancellor Angela Merkel still sees no possibility of returning Russia to the group of the world's leading industrial countries.
She stated this on Wednesday, while reporting to Bundestag deputies, according to Ukrinform's correspondent in Berlin.
"The annexation of Crimea was a flagrant violation of international law, and therefore Russia's exclusion from the G8 format was inevitable... This format, which is aimed at the observance of international law, is currently impossible for Russia," Merkel said.
At the same time, she noted that dialogue was still continuing with Russia, despite the existing disagreements. Permanent contacts are underway in the G20 format and directly between the leaders, in particular, on how to resolve the crisis in eastern Ukraine, she said. She also recalled her recent visit to Sochi. The parties should talk to each other, Merkel said.
Russia was excluded from G8 in 2014, after annexation of Crimea and beginning of aggression in Donbas.
op