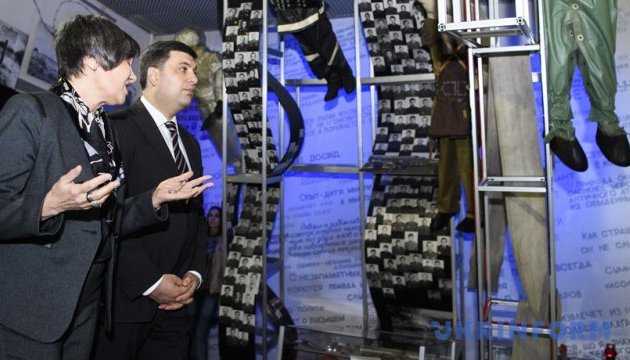 PM Groysman: World should unite and focus on nuclear safety
The issue of nuclear safety remains extremely relevant as nuclear weapons are still a threat to the world. Meanwhile, people should unite to prevent related tragedies.
Prime Minister of Ukraine Volodymyr Groysman said this during a visit to the National Museum "Chernobyl", where he honored the memory of the liquidators of the accident and got acquainted with the exhibition area, the Government portal reports.
"I was 8 years old when the accident occurred. I remember how the catastrophe was silenced, how people could not realize the consequences. I lived in Vinnytsia city, in the district, where the families evacuated from Chernobyl lived. I grew up along those children, went to school with them. Now we see the consequences of the disaster: oncological diseases, other diseases. Unfortunately, some people in the world still threaten to use nuclear weapons. Meanwhile, the world, on the contrary, should unite and focus on nuclear security," Groysman said.
ol