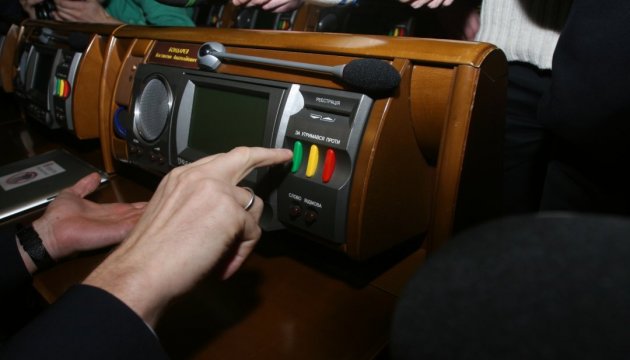 Verkhovna Rada adopts appeal to international community on Nord Stream 2
The Verkhovna Rada of Ukraine has adopted the resolution "On the Appeal of the Verkhovna Rada of Ukraine to the International Community on the Inadmissibility of Construction of the Nord Stream 2 Gas Pipeline and Russian Federation's Monopoly in the World Gas Markets."
As an Ukrinform correspondent reports, 266 MPs adopted draft resolution No. 8111 as a basis and as a whole.
"March 1, 2018, the international community witnessed daring cynical pressure on European consumers on part of Gazprom, the monopoly gas corporation of the Russian Federation. Gazprom suddenly, with no notice, refused to supply gas to the domestic market of Ukraine, thus ignoring its contractual obligations... Market participants, industry experts, governments of Ukraine and other countries are sure that such actions of Gazprom are an attempt to use the international trade in energy resources as a coercive leverage," the resolution reads.
Appealing to the parliaments and governments of foreign countries, international business community, journalists and social activists, the Verkhovna Rada of Ukraine urges to make every effort to completely and irreversibly ban the construction of the Nord Stream 2 gas pipeline and not to take part in preparing, financing or lobbying this project.
The Parliament of Ukraine calls on the world community to facilitate the imposition of all the anti-Russian individual and sectoral restrictive measures on Gazprom and its affiliates as well as to take regulatory, infrastructural and other measures (particularly within the framework of the Energy Union) for reliable and permanent reduction of the monopoly influence of Russian enterprises in the energy markets of Europe, Central Asia, the Far East and the whole world.
ol