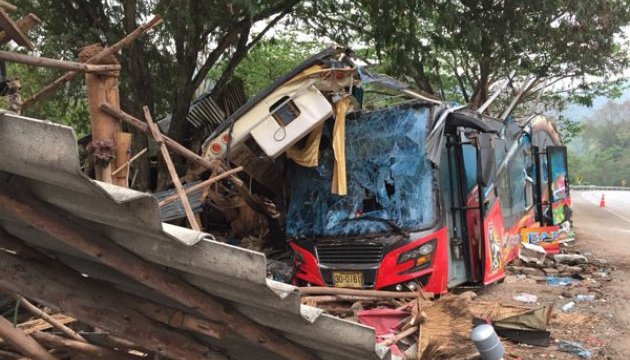 Ukrainians not among victims of road accident in Thailand
The citizens of Ukraine are not among those killed and injured as a result of a road accident in Thailand.
This is reported by the Consular Service of the Ukrainian Foreign Ministry on Twitter.
"According to the consul's preliminary information, Ukrainians have not been killed or injured in a road accident in Thailand on March 21, 2018," the report reads.
At least 19 people were killed and 35 were injured when a bus travelling in northeastern Thailand veered off the road and smashed into a tree.
ish