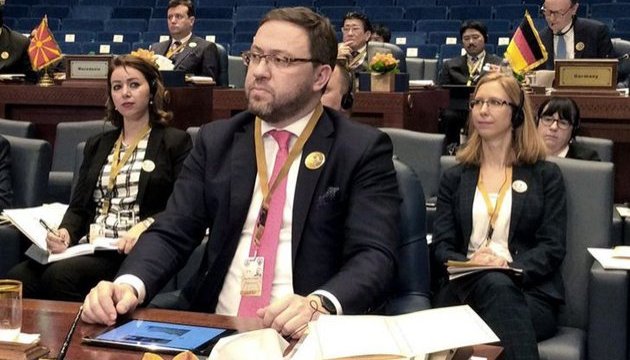 Poland gives Volker a package of proposals on sanctions against Russia - MFA
A meeting of the UN Security Council on Crimea will serve as a signal to Russia that the world does not agree to occupation of the peninsula, and Moscow should not hope that the Western community will accept this fact in a few years.
Polish Deputy Foreign Minister Bartosz Cichocki said this during the Europe-Ukraine Forum in Rzeszow, Poland, an Ukrinform correspondent reports.
"The debate in the UN, also thanks to Poland, will give another signal that we do not agree to this [occupation of Crimea]. It won't be so that four years will pass and we will accept this fact. We will not agree to this. Russia will feel the consequences of violation of international treaties that it signed, violation of basic international principles," Cichocki said.
He noted that Poland was actively involved in the international process on improving sanctions policy against Russia. In this context, he noted that the Polish side had recently handed over another package of proposals to U.S. Special Representative for Ukraine Negotiations Kurt Volker, who was on a visit to Warsaw.
op