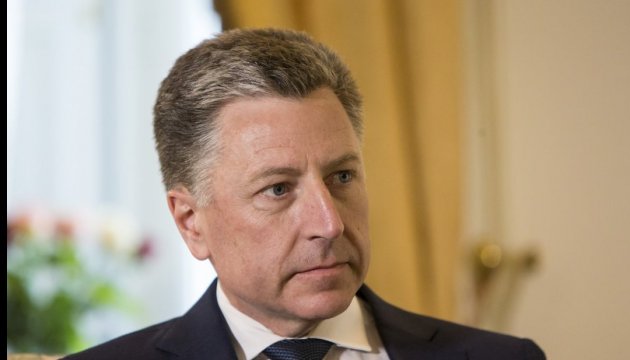 'DPR,' 'LPR' should be disbanded - Volker
U.S. Special Representative for Ukraine Negotiations Kurt Volker has stated that the so-called "DPR" and "LPR," entities created by Russia in Donbas, should be disbanded.
He said this during a panel discussion at the Hudson Institute in Washington on Friday, according to the Levy Bereg news outlet (LB.ua).
"The so-called 'Luhansk People's Republic' and 'Donetsk People's Republic' are entities created by Russia to create a political fact on the ground, to help mask Russia's role and cement an ongoing conflict. They need to be disbanded," Volker said.
He also added: "There is no place for them in Ukraine's constitutional order. What the Minsk agreements are about is the restoration of Ukraine's sovereignty and territorial integrity, and these entities have to go away."