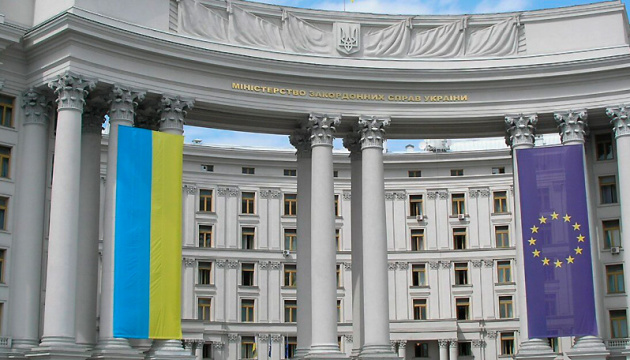 Kyiv sends another protest note to Moscow
The Ukrainian Foreign Ministry expresses its protest due to Russia's continuing the illegal practice of sending so-called humanitarian convoys to the temporarily occupied territory of Ukraine, the ministry's press service has reported.
"On January 25, the Russian side again illegally transferred to the territory of Ukraine through the Russian Donetsk and Matveev Kurgan border crossing points (Rostov region) two columns of 40 trucks under the guise of the delivery of the so-called humanitarian cargo for the population of Donetsk and Luhansk regions of Ukraine. The Russian cargo was moved in contravention of the norms and principles of international law and the previously agreed terms and modalities between the two parties, as well as without the official consent of the Ukrainian side and in violation of the requirements of the legislation of Ukraine," reads the statement.
In this regard, the Ukrainian Foreign Ministry sent a protest note to the Russian Foreign Ministry, demanding that the aggressor state stop committing unlawful actions and strictly adhere to international norms and laws of Ukraine.
op