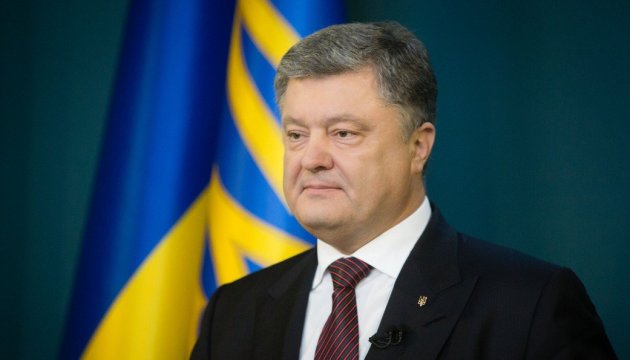 Poroshenko hails EU decision to extend sanctions against Russia
Ukrainian President Petro Poroshenko has welcomed the EU decision to extend economic sanctions against Russia.
"I welcome an important political decision of the EU leaders to continue economic sanctions against Russia for violating territorial integrity of Ukraine and its reluctance to stop hybrid aggression against our state. It is a decent response to Moscow for failing to fulfill its commitments and a clear call for change in the Kremlin's policy," Poroshenko wrote on his Facebook page on Thursday, December 13.
As reported, on December 14, the EU leaders approved the extension of economic sanctions against Russia for six more months. Sanctions against Russia were introduced in 2014 due to Moscow's role in the conflict in the Ukrainian Donbas and annexation of Crimea, which was not recognized by most countries. Subsequently, restrictive measures were extended several times.
op