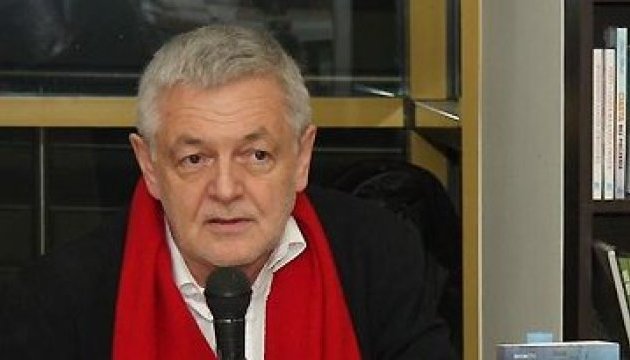 Polish ambassador hopes for new 'roadmap' with Ukraine
Polish Ambassador to Ukraine Jan Pieklo has said he hopes that a new concept of Polish-Ukrainian relations will be developed during Polish President Andrzej Duda's visit to Ukraine so as to help eliminate tension in relations between the two countries.
He stated this in an interview with the Delovaya Stolitsa (Business Capital) newspaper.
"I think that the current situation needs to be corrected at the highest political level. I hope very much that the December meeting of the Polish and Ukrainian presidents in Kharkiv, which was chosen as a neutral location, will help us here. The arrival of Andrzej Duda in Ukraine is an important signal that Poland is ready for dialogue. We, as neighbors, have to think about our future and common security, rather than give the cart blanche to a common enemy - Russia, which is trying to make a 'Donbas' near the Polish border with Ukraine," Pieklo said.
He suggested that after the presidential meeting it would be possible to talk of a new concept of Polish-Ukrainian relations. "It is possible that if Ukraine abolishes the prohibition for Polish historians to conduct searches and exhumation in Volyn region and if there is a certain signal from the Polish side, our relations will get back to normal soon," the diplomat said.
As Ukrinform reported, the Polish president's office confirmed that Duda will visit Ukraine on Wednesday, December 13. The main topic of the talks will be security policy in the context of the situation in eastern Ukraine. The head of the Polish state will also meet with President Petro Poroshenko, observers from the OSCE mission and representatives of the United Nations Development Program.
op