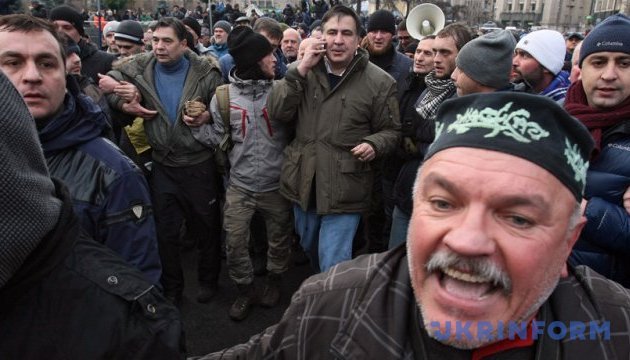 G7 ambassadors in Ukraine make statement on situation around Saakashvili
G7 ambassadors in Ukraine closely follow the situation around ex-president of Georgia Mikheil Saakashvili, call for respect for the constitutional order and expect operative investigation into the case.
This is said in the statement of G7 ambassadors in Ukraine, published on website of the Embassy of Italy in Ukraine.
"We are aware that Mr. Saakashvili was detained and that protests are ongoing. We are following developments closely. We urge to fully respect and support the constitutional and legal order of Ukraine, adhere to the rights and responsibilities of peaceful protest, and refrain from attempts at destabilization," reads the statement.
As noted, G7 ambassadors in Ukraine also expect that the investigation will be conducted promptly and in accordance with Ukraine's legal obligations.
ol