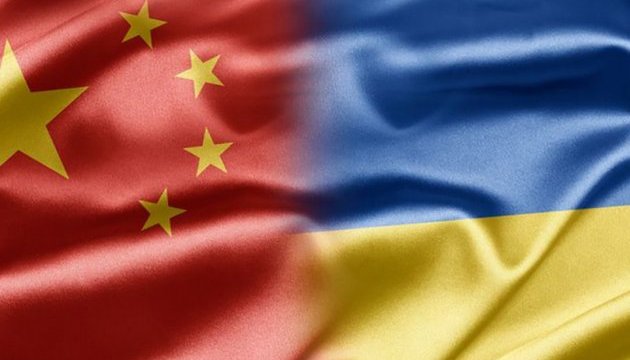 Poroshenko invites Chinese leader to visit Ukraine
Ukrainian President Petro Poroshenko has met with Vice Premier of the State Council of China Ma Kai and invited Chinese President Xi Jinping to visit Ukraine, the press service of the head of state has reported.
"Petro Poroshenko has passed an invitation to President of the People's Republic of China Xi Jinping to visit Ukraine," reads the report.
In addition, the head of state noted that the visit by the vice premier of China to Ukraine was very important for the development of Ukrainian-Chinese partnership relations.
According to the presidential press service, the sides noted the constructive nature of the bilateral political dialogue, including at the highest level, as well as the need to maintain its high dynamics.
At the same time, the head of state drew attention to the importance of continuing the consistent position of China regarding respect for the territorial integrity and sovereignty of Ukraine and called on the Chinese authorities to adhere to the policy of non-recognition of the temporary occupation by Russia of the Ukrainian Crimea.
Poroshenko also expressed hope for China's constructive position on Ukrainian issues within the UN.
The report notes that Poroshenko praised the results of the third meeting of the Ukrainian-Chinese intergovernmental cooperation commission, which was held in pursuance of previous agreements with Chinese President Xi Jinping, and confirmed Ukraine's interest in the implementation of the Chinese initiative "One Belt, One Road," within which the priority is to attract China's technological capabilities and investment to the development of Ukraine's transport infrastructure.
op