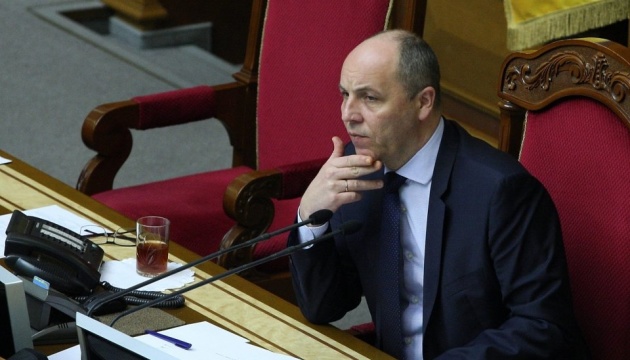 Speaker Parubiy met with U.S. Assistant Secretary Mitchell
Chairman of the Verkhovna Rada Andriy Parubiy held a meeting with Assistant Secretary for European and Eurasian Affairs Wess Mitchell, the parliament's press reported on Wednesday.
"It has been of importance to me to visit Ukraine just after taking the office since the Secretary of State Rex Tillerson tends to focus attention over the issue of security and reforms in Ukraine," stated Mitchell.
Parubiy said that the visit of Mitchell is a sign of support of Ukraine by the United States, and added that "the United States is a strategic partner of Ukraine, and we openly reckon upon your assistance".
The speaker also called on the U.S. Department of State to study the possibility of lethal weapons supplies to Ukraine.
The parties then discussed the progress of reforms being carried out in Ukraine and the issues of increasing trade and economic cooperation between the two countries.
"The overwhelming majority of MPs of the current Verkhovna Rada of Ukraine supports the Euro-Atlantic integration of Ukraine as well as the close collaboration with the United States of America and the European Union," resumed Andriy Parubiy.
The meeting was attended by Extraordinary and Plenipotentiary United States Ambassador to Ukraine Marie Yovanovitch.
iy