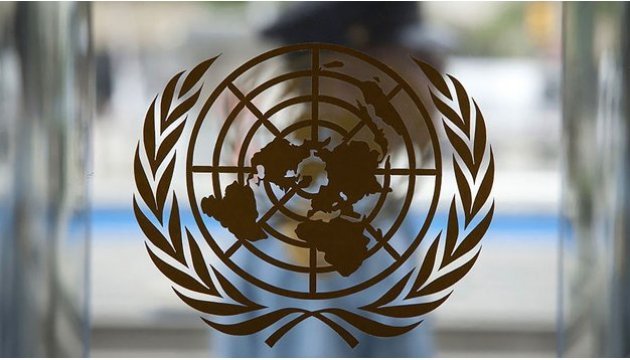 Ukraine's Foreign Ministry outlines details of UN resolution on Crimea
The Third Committee (Social, Humanitarian & Cultural Issues) approved the draft resolution "Situation of human rights in the Autonomous Republic of Crimea and the city of Sevastopol (Ukraine)" at the 72nd session of the UN General Assembly.
As the Foreign Ministry of Ukraine reports, 71 countries voted for the draft resolution, 25 voted against, 77 abstained.
The resolution is expected to force Russia as an occupying power to stop gross violations of human rights and fundamental freedoms. The updated wording of the draft resolution substantially strengthens the demands of the international community for the occupying power, the Foreign Ministry notes.
"First, the resolution expresses support for Ukraine in the matter of Crimea de-occupation. The President's initiative to create an international group of friends of Crimea, which was put forward at the 72nd session of the UN General Assembly this year, gets a solid foundation with the adoption of the resolution. Second, the document calls for the enforcement of an interim decision (judgment) of the International Court of Justice in the case of Ukraine v. Russia of April 19, 2017, which has not yet been enforced by Russia. Third, access to the peninsula for the international monitoring missions remains closed. This issue has a direct impact on the daily life of Crimean residents, and therefore requires an immediate solution. Permanent direct international monitoring of the situation will be a deterrent and control mechanism for Russia's compliance with its responsibilities as an occupying power in accordance with the international humanitarian law. The resolution is one of the elements to put pressure on Russia and to open Crimea for international monitoring," the Foreign Ministry of Ukraine conveys the main content of the document.
As noted, the next step will be consideration of the draft resolution at the plenary session of the UN General Assembly in the second half of December 2017 and, most importantly, compelling Russia to implement it fully. "We call on the international community to unite around our common values ​​and protect the residents of Crimea from the arbitrariness of the invaders," the Foreign Ministry says in its commentary.
ol