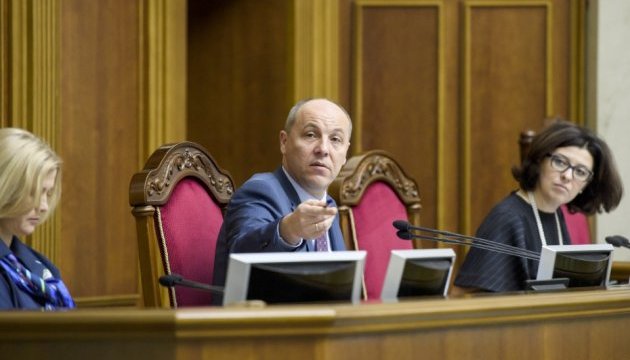 Parubiy calls on budget committee, government to approve plan for consideration of national budget
Chairman of the Verkhovna Rada of Ukraine Andriy Parubiy has called on the parliamentary committee on national budget and the Cabinet of Ministers to approve a plan of parliament's work on the 2018 national budget for the current plenary week, November 7-10.
The speaker said this during the Agenda Setting Council of faction leaders, an Ukrinform correspondent reports.
"I am calling on the government and the committee to agree on which issues of the state budget should be considered tomorrow," said the speaker.
According to the parliament sitting schedule, on Tuesday, the lawmakers are expected to consider the draft national budget for 2018 in the first reading, as well as amendments to the Budget Code.
In addition, the speaker said that on Tuesday, the parliament intends to consider two draft electoral codes, while on Wednesday, the lawmakers are expected to start considering a draft law on housing and utility services. Because of the document length, the MPs intend to continue working on it on Thursday, November 9.
iy