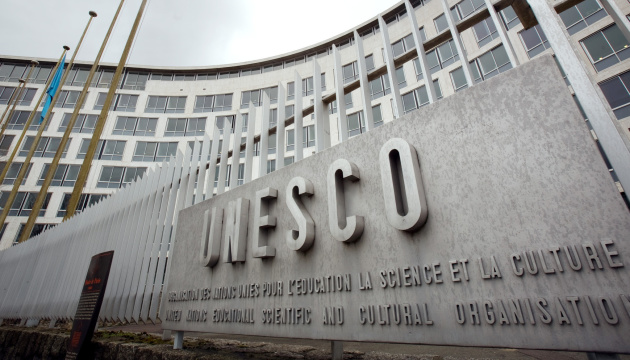 UNESCO may introduce direct monitoring in Crimea
Violation of UNESCO's norms and standards in the occupied Crimea is a serious challenge to the international community, and the introduction of direct monitoring on the peninsula would be an adequate response.
Deputy Foreign Minister of Ukraine, representative of Ukraine in the Executive Council of UNESCO Serhiy Kyslytsia said this speaking at the plenary meeting of the 202nd session of the Executive Council in Paris on October 9, the press service of the Foreign Ministry reports.
The Deputy Foreign Minister of Ukraine cited the facts of flagrant violations of human rights on the territory of the occupied peninsula and underlined the importance of uniting efforts of the international community to address the problem of the illegal occupation of the Autonomous Republic of Crimea and Sevastopol by Russia.
"UNESCO should respond to the dynamic changes in the modern world. The enormous potential of the organization should be used in full. A litmus test of UNESCO's ability to respond adequately to the challenges of the 21st century should be the introduction of direct monitoring in Crimea," Kyslytsia said.
In this regard, he expressed satisfaction with the progress achieved in the consultations between Ukraine and the UNESCO Secretariat on the parameters of monitoring.
ol