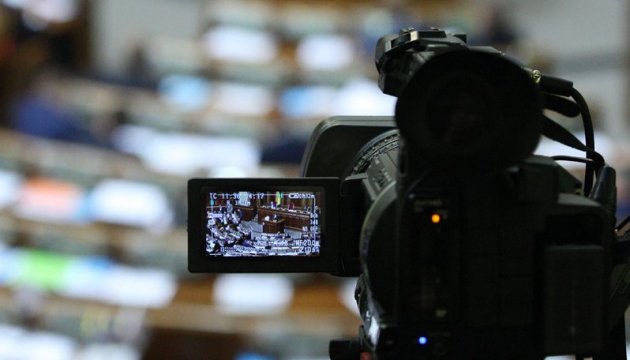 Parliament committee backs presidential bill on state sovereignty in Donbas
The Verkhovna Rada's committee on national security and defense has recommended that the Verkhovna Rada adopt at first reading a presidential bill on ensuring Ukraine's state sovereignty in Donbas.
The respective decision was approved at a committee meeting on Thursday, an Ukrinform correspondent reports.
At the same time, the committee rejected an alternative bill submitted by a group of people's deputies.
On October 4, the head of state tabled in the Verkhovna Rada draft law No. 7163 on the peculiarities of state policy on Ukraine's ensuring state sovereignty over temporarily occupied territories in Donetsk and Luhansk regions, which should create new legal framework for solving the task on repulsing hostile aggression in Donbas and in the long term for restoring Ukraine's territorial integrity within internationally recognized borders.
In particular, the draft law proposes determining the legal regime of the territories of certain districts of Donetsk and Luhansk regions, in which the Ukrainian authorities are not functioning, as temporarily occupied territories, as well as the peculiarities of the protection of the rights and freedoms of Ukrainian citizens living there.
According to the text of the bill, the temporary occupation of parts of Ukrainian territory has become one of the consequences of Russia's armed aggression against Ukraine.
The document also states that Ukraine does not recognize the criminal seizure by Russia of part of Ukrainian territory and notes that Russia initiated, organized and supported terrorist activities in Ukraine, carries out armed aggression against Ukraine and temporarily occupies part of its territory.
The initiators of the alternative bill, No. 7163-1, on the peculiarities of the state policy on ensuring Ukraine's state sovereignty over temporarily occupied territories are Samopomich faction deputies, in particular, Oksana Syroid, Oleh Bereziuk, Iryna Podoliak, Yehor Sobolev, Olena Sotnyk, Semen Semenchenko, and others.
op