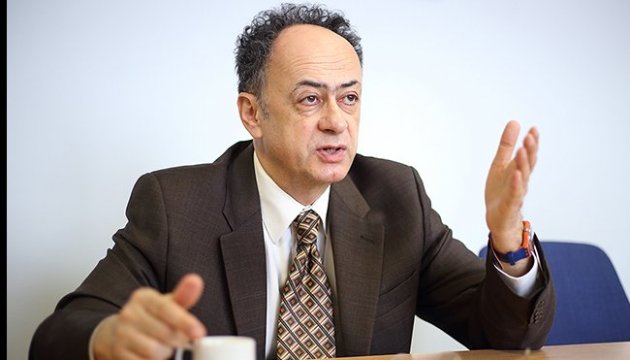 Mingarelli: Many people in parliament defend their interests and block reforms
There are many people in the Verkhovna Rada of Ukraine who do not contribute to the country's modernization and block reforms, defending their own interests.
EU Ambassador to Ukraine Hugues Mingarelli said this at the VII National Expert Forum, an Ukrinform correspondent reported.
"The European Union is mobilizing a lot of resources to help restructure the ministries, form a new policy and ensure its implementation. And now many new bills have stuck in parliamentary committees. When we try to check the harmonization of the Ukrainian legislation with the EU, we understand that the bills were created in the sectoral ministries, they were registered in the Rada, but the head of the Rada committee decided not to move further with these laws because he has his own interests and he does not want to promote reforms. This is the main problem for Ukraine," Mingarelli said.
The EU ambassador has said that he cannot give advice on how to deal with this, but he will continue to talk about this poblem because "there are a lot of people in the parliament who do not want to create modernization, they want to protect their own interests and block the reform process."
"Ukrainians should know about this," Mingarelli said.
ish